House of Cards Free Downloads
|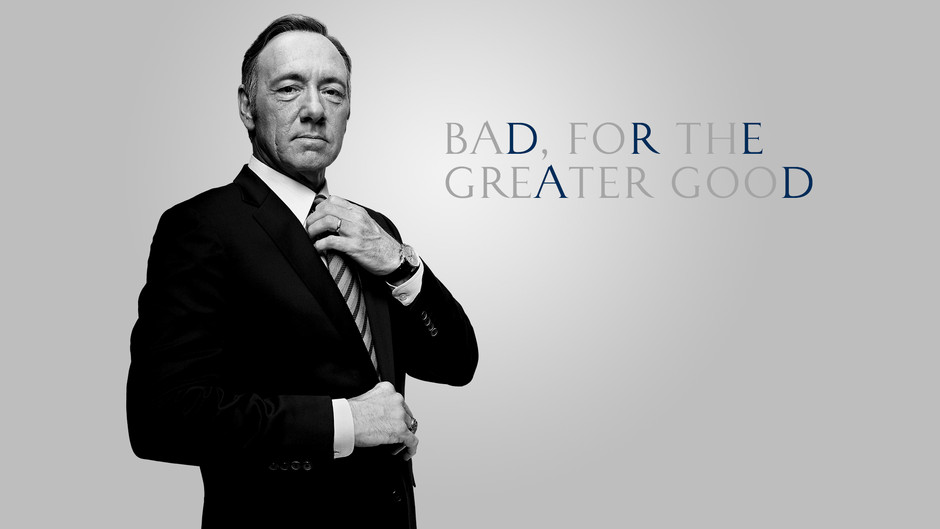 House of Cards
House of cards adalah acara TV series yang ber-genre political drama. Pertama kali ditayangkan oleh Netflix pada 1 Februari 2013.
TV Series yang diadaptasi dari novel karya Michael Dobbs berkisah tentang Frank Underwood (diperankan oleh Kevin Stacy). Frank atau Francis adalah seorang anggota kongres Amerika Serikat. Di awal cerita season 1, Frank yang mewakili distrik South Carolina dari partai Demokrat, merasa kecewa oleh karena tidak dipilih sebagai Secretary of State.
House of Cards sendiri saat ini sudah berjalan dua musim dan sedang bersiap untuk musim ketiganya, yang rencananya akan tayang Februari 2015 mendatang. Sebagai sebuah TV series, House of Cards mampu memberikan cerita yang menarik dari sudut pandang yang unik. Disini kita bisa melihat sisi manusiawi dari seorang politisi dan bagaimana kejam atau kotornya politik itu, bahkan di negara yang semodern Amerika Serikat. House of Cards sendiri dimusim pertamanya mampu meraih sembilan nominasi penghargaan Emmy Awards.
House of Cards Streaming
Note : Pilih season 1 atau 2 pada tab di atas.
House of Cards Free Downloads
House of Cards season 1 : klik disini – mirror links
House of Cards season 2 : klik disini – mirror links
Subtitles : klik disini
~ House of Cards Free Downloads