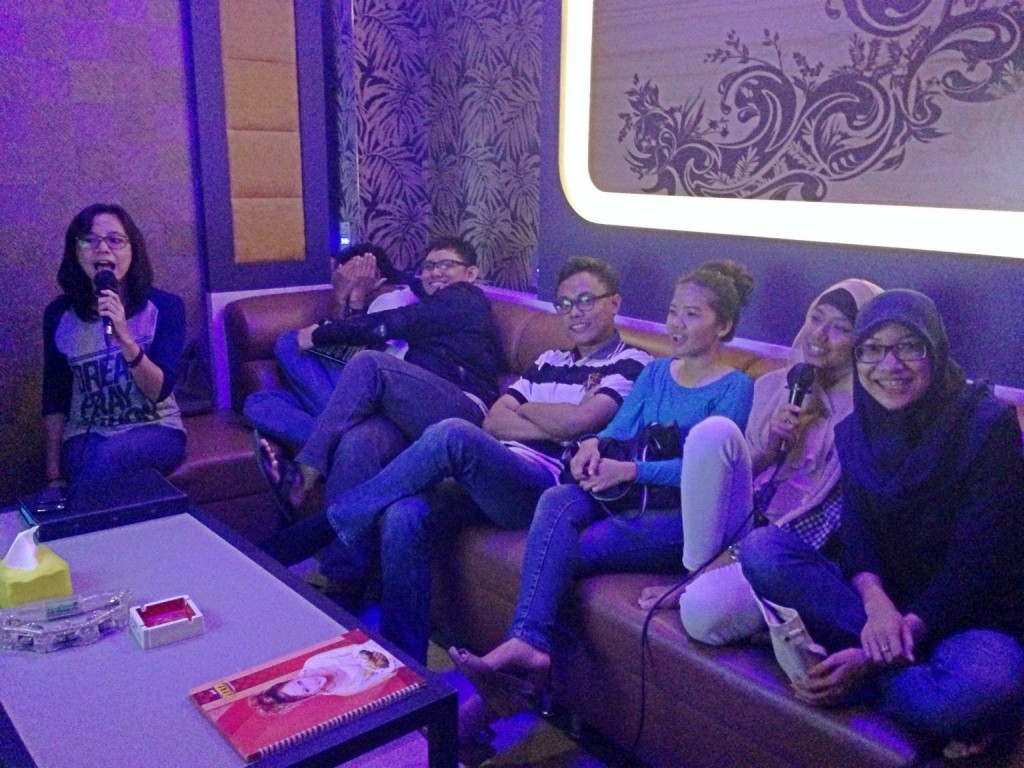 Okay, mungkin agak melow. Tapi, ketika sedang suntuk-suntuknya bekerja kaya sekarang, ngumpul dan have fun bareng teman itu kelihatannya luar biasa menyenangkannya haha.
Dengan posisi mata yang merah berair akibat kelamaan liat monitor menulis post ini, ditemenin se-cup kecil kopi hasil minta, tiba-tiba keinget sama sahabat-sahabat gue. Barusan ngitung, ternyata gw sudah berteman dengan mereka antara 10-15 tahun lamanya. Dan itu kira-kira separuh umur gw. Meskipun sekarang sudah jarang bertemu karena banyak yang sibuk dengan kerjaan, keluarga atau kesibukannya masing-masing.
Nonetheless, i wish you all in good health and could reach for all your dream to become true (halah..bener ngga tuh?)
Until we meet, again.. Some time, in near future..
Adios, amigos.. 😀
##############################
Jabat tanganku, mungkin untuk yang terakhir kali
Kita berbincang tentang memori di masa itu
Peluk tubuhku usapkan juga air mataku
Kita terharu seakan tiada bertemu lagi
Bersenang-senanglah
Karna hari ini yang akan kita rindukan
Di hari nanti sebuah kisah klasik untuk masa depan
Bersenang-senanglah
Karna waktu ini yang akan kita banggakan di hari tua
Sampai jumpa kawanku
Semoga kita selalu
Menjadi sebuah kisah klasik untuk masa depan
Sampai jumpa kawanku
Semoga kita selalu
Menjadi sebuah kisah klasik untuk masa depan
Bersenang-senanglah
Karna hari ini yang akan kita rindukan
Di hari nanti
Mungkin diriku masih ingin bersama kalian
Mungkin jiwaku masih haus sanjungan kalian
Sheila on 7 – Sebuah Kisah Klasik untuk Masa Depan
##############################