Cara untuk Auto Login Windows 8 & 8.1
|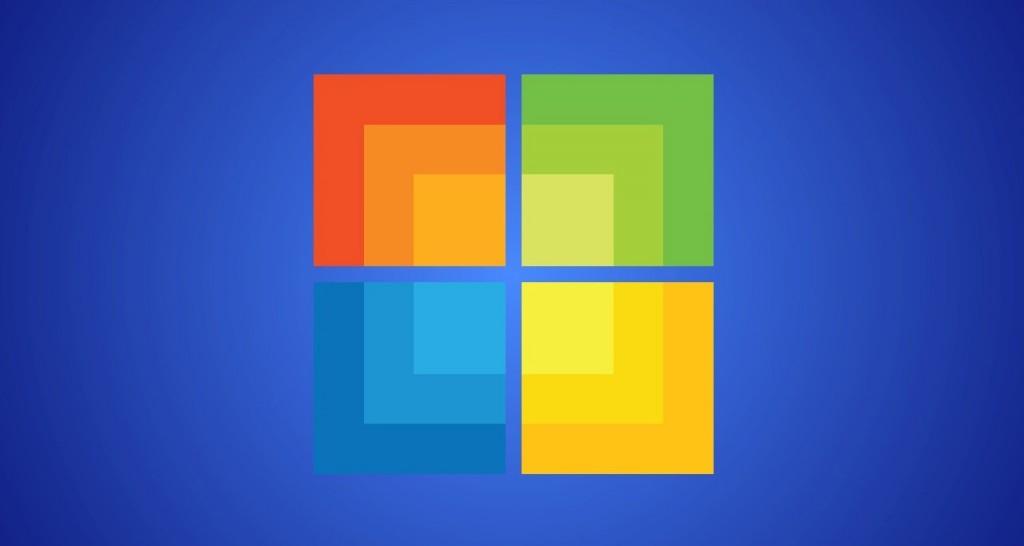 Untuk meningkatkan faktor keamanan, secara default OS Windows 8 / Windows 8.1 tidak mengaktifkan fitur auto login. Berikut adalah trik sederhana untuk kembali mengaktifkan fitur tersebut.
Cara untuk Auto Login Windows 8 & 8.1
1. Buka Windows Run dengan menekan tombol "Windows + R"
2. Di kotak Windows Run, ketik "netplwiz"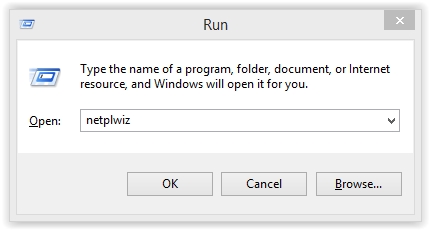 3. Hilangkan tanda centang di sebelah kalimat "Users must enter a username and password to use this computer"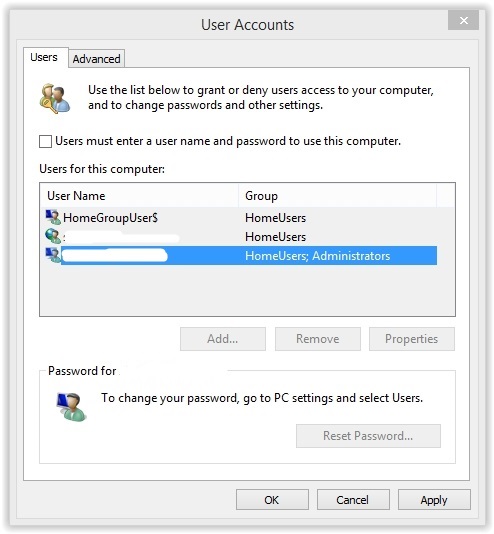 4. Tekan "Apply"
5. Isi data mengenai username dan password default kita dan tekan OK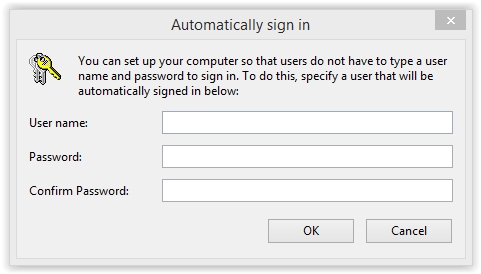 Cara untuk Auto Login Windows 8 & 8.1 dari keadaan Sleep
Mungkin dari kita lebih senang untuk membiarkan komputernya dalam keadaan sleep daripada mematikannya secara penuh (shutdown). Berikut adalah cara jika kita tidak ingin untuk memasukkan password setiap kali komputer kita bangun dari keadaan sleep.
1. Buka fitur search pada Charm sidebar dengan mengetik "Windows + Q"
2. Ketik "Power Options" dan buka menu tersebut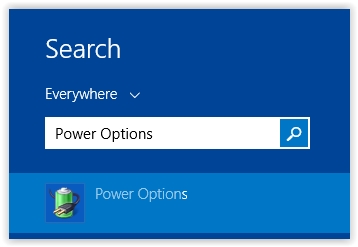 3. Klik "Change Plan Setting" pada power plan yang kita gunakan

4. Setelah itu, buka pilihan "Change Advance Power Settings"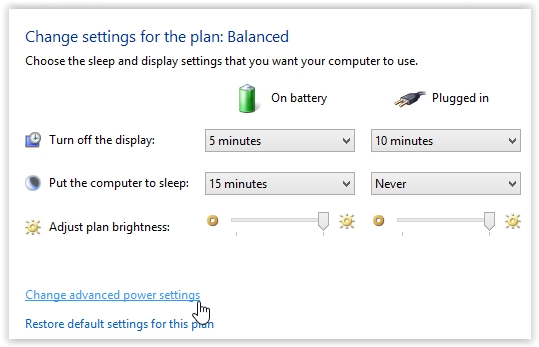 5. Untuk bisa merubah setting power plan, klik dulu "Change Settings that currently unavailable". Kita waib memiliki hak Administrator untuk menggunakan pilihan ini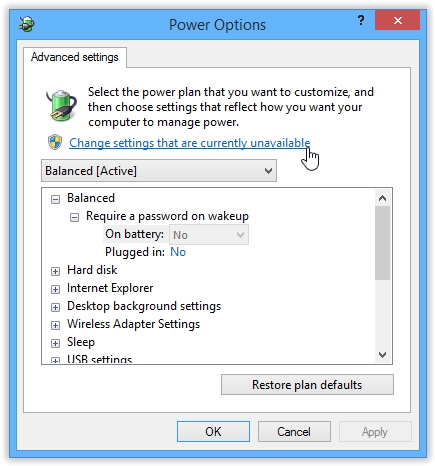 6. Ganti pilihan "Require password on wakeup" dari "YES" menjadi "NO"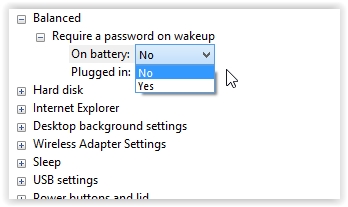 7. Klik "OK" untuk menyimpan perubahan setting
~ Cara untuk Auto Login Windows 8 & 8.1