Fuji X100T – Penerus Keluarga Fuji X100
|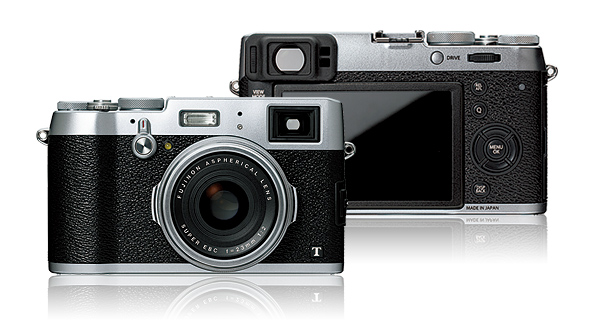 Setelah Fuji X100 dan Fuji X100s, kini Fuji menghadirkan pembaharuan di lini X100 mereka, Fuji X100T. Akan diperkenalkan secara resmi di Photokina 2014 yang akan diselenggarakan 16 sampai dengan 21 September 2014 mendatang di Cologne, Jerman.
New Features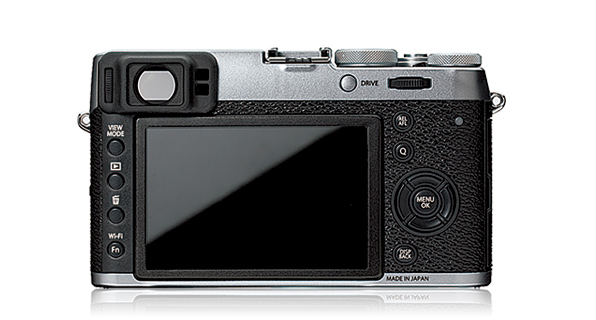 Berdasarkan informasi yang didapat dari situs resmi Fuji, X100T akan menawarkan perbaikan dari Fuji seri X100 sebelumnya.
NEW Advanced Hybrid Viewfinder
NEW Upgraded Operability
NEW Film Simulation "Classic Chrome"
NEW Electronic Shutter 1/32000 sec.
NEW Remote Shooting from your smartphone
X-Trans™* CMOS II sensor (16.3 MP)& EXR Processor II
3.0-inch (1040K-dot) LCD Monitor
ISO Sensitivity 51,200
Press Info
"The X100T comes newly equipped with an advanced Hybrid Viewfinder with an Electronic Rangefinder that now gives users reduced display lag times, automatic brightness controls and a Natural Live View shooting display.
The new FUJIFILM X100T blends award-winning image quality with a renowned design that gives enthusiast and professional photographers the most important controls and functions at their fingertips. The X100T combines the resolution and power of the APS-C X-Trans CMOS II Sensor and EXR Processor II with a bright FUJINON 23mm F2 fixed lens for optical excellence.
And to give photographers a new type of film simulation to work with, the X100T ships with Fujifilm's new 'Classic Chrome' film simulation that delivers muted tones and deep color reproduction for beautifully dramatic images.
Advanced Hybrid Viewfinder with Electronic Rangefinder
The FUJIFILM X100T uses an improved Advanced Hybrid Viewfinder with Electronic Rangefinder that allows focusing as if using a mechanical rangefinder. While in optical viewfinder mode, pushing the OVF / EVF switching lever to the left will switch the viewfinder to electronic rangefinder mode. Additionally, Focus Peak Highlight and Digital Split Image can be selected, and the magnification of the focused area can be changed. Compared to the X100S, the frame coverage in the X100T has been increased from 90% to 92%, and the field of view can now be accurately checked closer to the actual subject. The X100T also uses Real-time parallax correction for more accurate image composition. Reframing after bringing the image into focus is no longer necessary, allowing for a seamless shooting experience.
Photographers also now have access to Shooting Effect Reflection settings within the Hybrid Viewfinder to recreate selected camera effects, including Film Simulations. When turned off, users can see the natural view. The image within the finder is displayed at the maximum frame when shooting under dim light and dark areas such as night scenes, enabling shooting while looking at a smooth image, all while greatly reducing display lag time.
Range of controls expanded, upgraded body
The FUJIFILM X100T now allows photographers to set the aperture to 1/3 steps using the aperture ring, while the exposure compensation dial has been extended to ±3 stops. Also, the command lever has been changed to a command dial, and through the adoption of a 4-way controller to improve operability. The X100T is also now equipped with 7 customizable Fn buttons for a truly personal shooting experience.
The FUJIFILM X100T has an upgraded body that is die-cast magnesium on the top surface and bottom of the body for a highly durable and functional design. The X100T's aperture ring, shutter speed dial, and exposure compensation dial now have a groove shaped pattern for an improved feel and grip. The X100T also features a high-definition 1.04M-dot 3" LCD has for extraordinary visibility.
New "Classic Chrome" film simulation
Fujifilm's unprecedented image quality has been cultivated through the development of photographic films over the past 80 years and helps to reproduce warm skin tones, bright blue skies and rich green trees, just as photographers remember the scene. The X100T ships with the new 'Classic Chrome' film simulation mode, which delivers muted tones and deep color reproduction."
Fuji Guys
Berikut merupakan first look video dari X100T yang di unggah dari akun resmi The Fuji Guys.
~ Fuji X100T – Penerus Keluarga Fuji X100