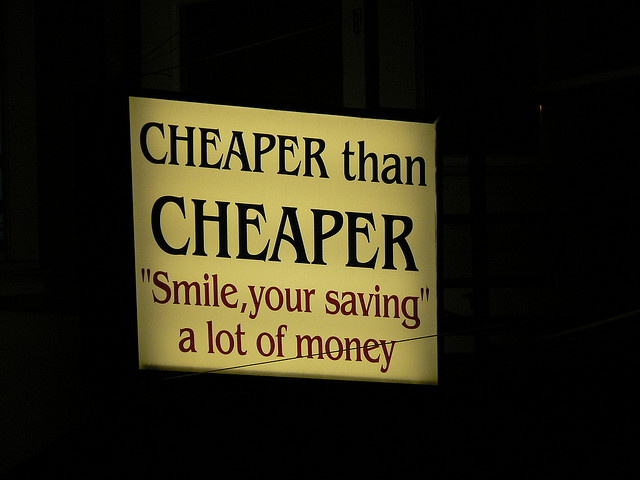 Almost everyone in this world loves cheap things. It is just human nature 😀
Speaking of cheap VPS (or we often said Low End Box) there are few ultra cheap VPS provider around. I do not know how they manage to survive or even gain some profit, but they do exist.
Here are few provider that i could recommend. But, please be noted that there certain quality you can get with more money, like service support, uptime, speed and some more. With (much) less money, you shouldn't have any high expectation (or demand – more than you pay).
Billed Monthly
1. Deploy Falcon ($0.0 – Free)
Yep, you read it right. DeployFalcon offer free VPS for public. DeployFalcon was founded by Shun. Currently only offering VPS on US, but Shun said to me that he is on the progress of adding new service on other places. One that soon will be launched are on Asia region.
Unfortunately there are no stock available at the moment for the free VPS. But keep check it regularly, you do not know what you might find 😀
The spec you will get with this free VPS are :
2 CPU Cores
128 MB RAM
128 MB SWAP
5 GB Diskspace
50 GB Monthly Bandwidth
1 IPV4 Address
Wable bussiness plan are quite interesting. Instead of offering VPS as single product, they offer it as a bundle. The cheapest of their plan are $0.75. With that price you can get a VPS with :
1 CPU Cores (shared)
512 MB RAM
5 GB Diskspace
1,000 GB Monthly Bandwidth
3 IPV4 Address
Blocked SMTP
Their tagline are, "World's Cheapest Unmanaged VPS Service". Well, they aren't exactly the cheapest, but they are close. Their lowest price for a VPS are $1.25, and you can get this spec :
1 CPU Cores
192 MB RAM
384 MB SWAP
5 GB Diskspace
250 GB Monthly Bandwidth
1 IPV4 Address
This is the provider, i host this website with. The owner, Skylar are a very nice person. One of many things I really like about Crissic are their super fast support respons time. No wonder they manage to get top 10 LowEndTalk provider poll. So, far this is the best price / spec ratio you can get on a Low End Box. The VPS you can get with $2.00 / month are :
3 CPU Cores
512 MB RAM
512 MB SWAP
100 GB Diskspace
2,000 GB Monthly Bandwidth
2 IPV4 Address
Billed Yearly
Beside the monthly plan, they also offer very affordable yearly plan.
1 CPU Cores
128 MB RAM
384 MB SWAP
5 GB Diskspace
100 GB Monthly Bandwidth
1 IPV4 Address
This is the king of cheap yearly VPS. The stock are often empty, but when it is available be sure to get it. Their service are very good, the node are so stable, uptime are great, network speed are reasonably fast. Highly recommended for the one who is looking for cheap VPS just to play around.
1 CPU Cores
64 MB RAM
32 MB SWAP
1.5 GB Diskspace
100 GB Monthly Bandwidth
1 IPV4 Address
When they are announcing their first service on LowEndTalk, it was such a hit. The initial offering price was $2.87, but later on they revise it to $3.87, and then $4.87. Me, myself success of getting their first price 😀
They offer no guarantee of uptime and support. So far, there are only 1 downtime, and that was caused by failure raid card. Other than that, the service are rock solid. XVM Labs founded by the same company as Bandwagon Host, and also using their own awesome in house control panel, KiwiVM. The only VPS plan they have are :
1 CPU Cores
512 MB RAM
64 MB SWAP
5 GB SSD
100 GB Monthly Bandwidth
1 IPV4 Address
~ Ultra Cheap VPS List